Gippsland, Victoria – Verve Construction Pty Ltd specializes in designing and constructing new homes. The custom home builder is qualified and licensed to offer these services. Moreover, the company is associated with industry bodies, such as the Master Builders Association, which offers members guidelines and regulations to conduct their operations. To learn more about their home building services, visit https://www.verveconstruction.com.au/gippsland/
The company's representative noted that during their 30 years of operation, they had completed various property developments, including residential and commercial houses, such as mansions, townhouses, and beautiful homesteads. Some of the completed projects are available on their website which you can take a visit.
Verve Construction Pty Ltd's decades of experience in the construction and property development industry puts them in a better position to offer quality services. Over time, the Gippsland homebuilder has developed efficient and reliable building processes. These processes include the hiring process, which is also part of its quality assurance. The building company only recruits skilled staff members, including builders and project managers, with a track record in offering reliable building solutions.
The home construction process starts with the Verve Construction Pty Ltd team offering an extensive consultation. At this phase, the client expounds more about the project's goals, which assists in developing design concepts. Alternatively, the team may issue the client with ready design options. During the design session, the builders ensure that the objectives discussed are implemented into an innovative, sustainable, and modern space.
Another quality assurance practice that the builder adopts is delegating an experienced and skilled manager in every stage of the construction. The administrator's role is to ensure that quality materials are used and to minimize the project's costs while at the same time maintaining the original design. Moreover, the manager constantly communicates with the client during the entire construction process.
Verve Construction Pty Ltd works with other strategic partners, including sub-contractors, architects, engineers, and suppliers. The home building company takes advantage of its experience working in the construction industry to select these specialists. This ensures that they share a common goal and value, providing clients with quality home construction services.
"At Verve, we want to create lasting solutions for our customers that efficiently utilize materials, space, and the environment. Our service is consistent and reliable, with the highest workmanship standards guaranteed." Verve Construction Pty Ltd representative added.
In addition, Verve Construction Pty Ltd also specializes in residential and commercial renovations. These include contemporary, unique, modern, classic finishes, and extensions.
Contact the Verve Construction Pty Ltd team by calling 0393297576 to schedule a consultation. Visit the homebuilder's website to learn more about the services offered. Their office is located at Gippsland, Gippsland, Victoria, AU. 
Media Contact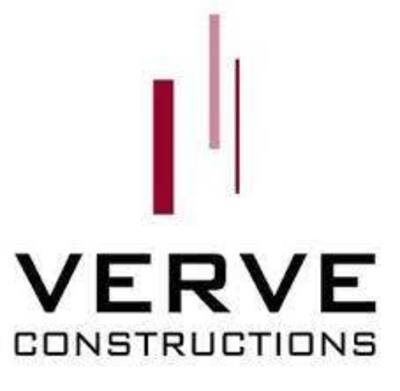 Company Name
Verve Construction Pty Ltd
Contact Name
Jeff
Phone
0393297576
Address
Gippsland
City
Gippsland
State
Victoria
Country
Australia
Website
https://www.verveconstruction.com.au/gippsland/