Dallas, TX – TriviaWhizz has launched its new website geared towards helping more people relax while playing informative and entertaining quizzes across different life subjects. The newly launched website offers quizzes that cut across movies, sports, music, history, geography, literature, science, and culture. With the newly launched website, families, friends, and individuals now have a new companion for party games and relaxing trivia to keep themselves engaged and entertained.
Announcing their new website, the company's spokesperson noted that they aim to quiz everything. They provide fun trivia that cuts across every aspect of life and interest, ensuring that all visitors have something to catch their fancy and engage them. Visitors will enjoy a lighthearted approach to quizzes as the website itself aims to educate through entertainment.
Movie lovers can organize a movie date which can be kickstarted or ended with fun trivia questions taken from TriviaWhizz. The website offers trivia questions from some of the most iconic movies in human history, including the '70s, '80s, and '90s movies. Sci-fi lovers can easily navigate the website to enjoy the "101 sci-fi movie trivia questions for the nerdiest of fans." Those more interested in blockbuster movies can also engage in the "101 movie trivia questions to test their knowledge of blockbuster movies."
TV series and sitcom lovers are not left out as the website offers some of the most amazing collection of trivia questions covering some of the best TV series ever made. Some options available for TV series lovers include 'Game of Thrones', 'Modern Family', 'Friends', 'X-files' trivia questions, and much more.
TriviaWhizz covers the interest of music lovers, creating some of the most amazing trivia questions that'll keep parties and gatherings alive and fun for hours. Some of the top music trivia picks by the spokesperson include classic rock, 90's music, 80's music, 70's music, and country music trivia questions.
There are several sports trivia question categories covering favorite sports like tennis, basketball, formula 1, cycling, and baseball. Science nerds will also enjoy an amazing selection of trivia questions covering scientific fields like geology, physics, biology, chemistry, and a test of general science knowledge with 101 science trivia questions.
Gen Zs and pop culture enthusiasts will make great party hosts and guests with the amazing trivia questions covering the different eras of pop culture, from the '50s to '60s, '70s, and even the 2000s. Map nerds will have fun with the array of fun geography trivia on the website. History lovers will learn more by tackling the different history trivia on the newly launched website.
TriviaWhizz is headquartered at Suite 1428, 539 W. Commerce St, Dallas, TX 75208, US. For more information, call 214-555-0063 or visit their website to start answering fun and educative trivia questions.
Media Contact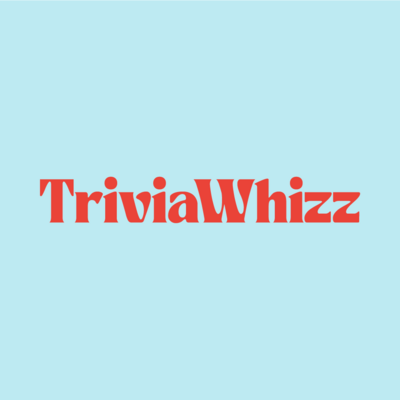 Company Name
TriviaWhizz
Contact Name
Daniel
Phone
214-555-0063
Address
Suite 1428, 539 W. Commerce St
City
Dallas
State
TX
Postal Code
75208
Country
United States
Website
https://triviawhizz.com/