Tarmeem Orthopedic and Spine Day Surgery Centre offers a comprehensive range of treatment options, including both noninvasive and invasive procedures, to address spine and orthopedic issues. Their ultimate goal is to enhance patients' mobility and improve their overall quality of life.
To begin, the expert team at Tarmeem Orthopedic And Spine Day Surgery Centre explores noninvasive procedures as the first line of treatment to alleviate pain caused by musculoskeletal conditions, joint problems, and injuries. If noninvasive treatments are not effective, the team will consider invasive procedures to provide the best possible outcome for the patient.
All procedures are carried out on an outpatient basis, meaning patients can return home on the same day and continue their recovery in the comfort of a familiar environment. Regular follow-up appointments are scheduled to ensure the best possible results and long-term success.
The center offers comprehensive sports medicine for both minor and chronic sports injuries. While these treatments are suitable for athletes and sportspeople, they are also available to anyone with a sports-related injury. The diagnostic process involves a thorough assessment and clinical diagnosis based on physical and imaging tests. 
Once the diagnosis is complete, patients receive prompt care and treatment, including physiotherapy, supervised exercises, pain management, and lifestyle changes. The primary goal of the staff is to rehabilitate and strengthen the injured area to promote recovery and prevent future injuries. 
Tarmeem Orthopedic and Spine Day Surgery Centre also specializes in providing effective treatments for spine and back pain resulting from a range of factors, including accidents, degenerative diseases, and poor posture. 
Furthermore, the center offers therapies to address concerns related to the elbow, wrist, foot, and ankle. These treatments are designed to aid recovery and alleviate symptoms such as stiffness, limited joint mobility, redness, cramping, and warmth. The team employs specialized equipment and techniques to assist patients in regaining mobility and avoiding surgery or post-surgery rehabilitation. 
In extreme cases, the orthopedic may recommend joint reconstructive surgery to resolve pain and mobility issues. They offer surgeries for the shoulder, knee, and hip. The procedures vary from minor repairs to a damaged joint to total joint replacement. They may introduce a prosthetic joint to restore function and independence. 
A quote from the centre's website stated this about their services, 
"Our aim is to advance essential knowledge and expertise in orthopedics and spine, and our goal is to restore your lifestyle and mobility. Patients who visit Tarmeem can expect highly personalized and seamless care as the practice is built around a patient-centred approach. An international team of physicians leads the centre's compassionate approach to managing the patient's entire journey, from pain relief to restoring mobility and to providing rehabilitation and preventive care. Supporting the consultants are patient coordinators and nurse navigators who guide the patient's journey to wellness."
Learn more about Tarmeem Orthopedic And Spine Day Surgery Centre by visiting their website or calling a representative at 8001599. Visit the center at Zone 5W-16, Plot No.1, Street No.29, Facing 12th Street, Khalifa City A, Abu Dhabi, 147110, UAE.
Media Contact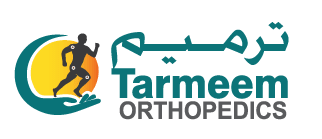 Company Name
Tarmeem Orthopedic and Spine Day Surgery Centre
Contact Name
Dr. Ali Alsuwaidi
Phone
(971) 800 1599
Address
Zone 5W-16, Plot No.1, Street No.29, Facing 12th Street, Khalifa City A
City
Abu Dhabi
State
Abu Dhabi
Postal Code
147110
Country
United Arab Emirates
Website
https://tarmeem.com/