The Anderson, a contemporary apartment building nestled in the vibrant Trinidad neighborhood of Washington, DC, is proud to announce its diverse range of housing options tailored specifically for Gallaudet University students. With a commitment to providing comfortable and convenient living spaces, The Anderson has become the preferred choice for students seeking long-term rentals, short-term rentals, and off-campus housing solutions.
Recognizing the unique needs and preferences of Gallaudet University students, The Anderson offers a variety of housing options designed to enhance their living experience. The contemporary apartments are meticulously designed to provide a modern and stylish environment, fostering a sense of community and comfort.
The Anderson's long-term rental options provide students with a secure and welcoming home away from home. These well-appointed apartments are equipped with modern amenities, including fully furnished units, high-speed internet, and on-site laundry facilities. With flexible lease terms and a dedicated management team, students can focus on their studies and campus life with peace of mind.
For students in need of short-term accommodations, such as summer sessions or internships, The Anderson offers convenient and fully furnished rentals. These short-term options allow students to immerse themselves in the lively atmosphere of Washington, DC, while enjoying the comforts and conveniences of a modern apartment.
In addition to long-term and short-term rentals, The Anderson also provides off-campus housing options for Gallaudet University students who seek an independent living experience. Located in close proximity to the university campus, these apartments offer the freedom and flexibility to create a personalized living space while maintaining the convenience of being near academic facilities and community resources.
Residents of The Anderson can also enjoy a host of amenities designed to enhance their lifestyle, including a fitness center, communal lounges, and outdoor spaces for relaxation and socializing. The building's prime location in the Trinidad neighborhood provides easy access to nearby dining, shopping, and entertainment options, further enriching the student experience.
About The Anderson:
The Anderson is a contemporary apartment building situated in the vibrant Trinidad neighborhood of Washington, DC. Offering a range of housing options, including long-term rentals, short-term rentals, and off-campus housing for Gallaudet University students, The Anderson prioritizes comfort, convenience, and community. With modern amenities and a prime location, The Anderson provides an ideal living environment for students seeking a fulfilling college experience.
Media Contact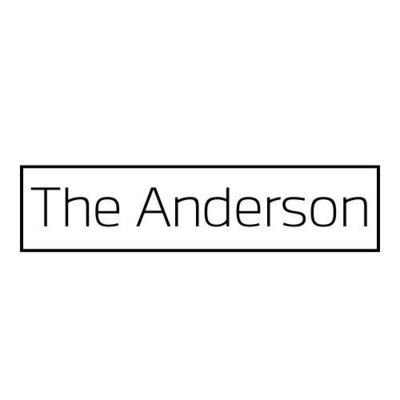 Company Name
The Anderson
Contact Name
Victor Guerrero
Country
United States
Website
https://www.theandersondc.com/