Fairfax, VA – Dr. Andrew Pham, the owner and principal dentist at Supernova Dental, prioritizes personalized care while educating patients about their oral health treatment needs and options. In a one-on-one session, he takes time to know patients, their preferences, and their medical histories before customizing dental services to meet their function or aesthetic needs. Since dental visits can be nerve-wracking, the clinic has created a calming and comforting atmosphere with modern amenities like headphones, neck pillows, cozy blankets, and soothing music to help patients feel at ease as they receive treatment. 
While practicing good oral hygiene maintains overall health, it's necessary to visit a dentist to detect, prevent, or treat oral diseases before they cause irreversible damage. Dr. Andrew uses advanced digital X-ray machinery to uncover crucial information about a patient's gums, teeth, jaw, and oral health. He also assesses oral cavities and performs head/neck exams, TMJ, soft tissue oral cancer screening, hard dentition, periodontal status, and occlusions. Depending on the diagnosis, the dentist can clean the teeth to remove bad breath or recommend treatments to improve oral hygiene routines. 
A smile with imperfections derails a person's confidence and makes them feel insecure as they interact with others or look in the mirror. At Supernova Dental, Dr. Andrew redesigns and tailors a smile to enhance appearances and boost confidence using professional teeth whitening services and porcelain veneers made to each tooth's shape, size, and color. With dental bonding, the Dentist Fairfax, VA, can repair uneven, spaced, cracked, or discolored teeth, empowering patients to showcase their smiles. Although fractured or missing teeth affect a patient's smile, they also negatively impact their ability to function and their overall quality of life. For this reason, the dentist restores the health, integrity, and function of the oral supporting structures using dental bridges/crowns, root canal therapy, and dentures. 
Supernova Dental is a fully-equipped facility with the latest dental technology that enables Dr. Andrew to diagnose the root cause of missing/damaged teeth and perform extensive treatments. With intraoral cameras, dental cone beam computed tomography, and digital radiographs, he can capture highly detailed images of the teeth while providing the most appropriate treatment options in Fairfax. Additionally, the dentist walks patients through oral surgery procedures like dental implants and tooth extractions so they know what to expect and achieve the results they desire. 
Dr. Andrew Pham, DDS, is an experienced general and cosmetic dentist who has served patients since 2016 before starting his practice at Supernova Dental, where he provides compassionate services in a welcoming and warm environment. The clinic promotes the continuation of oral care, enhancing the quality of life of a patient and providing them with personalized dental experiences that unite unparalleled services with beautiful smiles and functional teeth. 
To experience the difference at Supernova Dental, visit their website to learn more about their practice areas or call 17039358699 to book an appointment. The clinic is at 3930 Walnut St STE 210, Fairfax, Virginia, 22030, US. 
Media Contact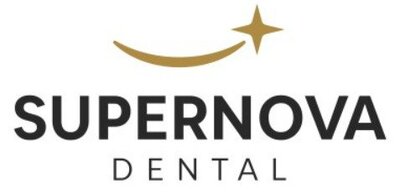 Company Name
Supernova Dental
Contact Name
Dr. Andrew Pham
Phone
17039358699
Address
3930 Walnut St STE 210
City
Fairfax
State
Virginia
Postal Code
22030
Country
United States
Website
http://supernovadental.com/