Oro Valley, AZ – Solar Refrigerator Company is a leading solar equipment supplier helping customers make informed and satisfactory buying decisions. The company offers a full list of carefully curated recommendations on its websites to help customers choose the best solar fridges, solar freezers, and other appliances, including inverters, solar batteries, solar panels, and charge controllers. The website currently offers a discount on the SRCR450DW stainless steel 15.9 cu ft. DC refrigerator, selling it at $2,055 against its previous retail price of $2,195. The product also comes with a limited free shipping offer for customers in the US.
The company highlights what solar refrigerators are.
A solar refrigerator/ solar-powered refrigerator or solar-powered fridge is a refrigerator/ fridge which runs on electrical energy directly from the sun (DC/ direct current), and is typically powered by photovoltaic (solar panels). These products are most commonly of an upright (or standup) design. They are also available in smaller, more portable designs too.
Solar fridges often come with a battery bank to store the photovoltaic energy generated by solar panels and keep them running throughout the day or night. Other parts and accessories of the solar refrigerator include a solar charge controller or solar electric regulator, which helps to protect the system and regulate electric charge from the battery bank and solar panels. Solar panels are available in different sizes and for different uses, whether commercial or non-commercial.
In some countries, these types of products are more commonly referred to as a solar fridge and, in other countries, a solar refrigerator. Other names for this product are DC fridge or DC refrigerator, 12-volt fridge or 12-volt refrigerator. Most 12-volt refrigerators also operate at 24 volts. Any solar system, however small, will always be most efficient and consume less power when operated at a higher voltage. So, 24-volt systems are more efficient than 12 volts, etc. They are also named after their most common applications. For example, off-grid fridge because they are used in off-grid homes powered using renewable energy; RV refrigerators because they are used in RVs that run off 12 or 24 volts. In Europe, they are commonly referred to as caravan fridges, tiny house fridges, or tiny home refrigerators as they are used in tiny homes, etc. In NGO/ NFOs, these products can also be referred to as solar direct drive refrigerators. Solar fridges are infinitely better for the environment and more convenient.
Colin Smith also highlighted the benefits of Solar Refrigerators.
They also usually produce more energy than they consume, resulting in a "net negative" energy status which makes them more environmentally sustainable. Solar-powered refrigeration is also safer than conventional forms of energy production as it doesn't rely on a power grid and leaves zero waste when generating power. Plus, it's a safer option during installation as there is no need to tinker with your electrical system.
One of the most notable is energy efficiency. Most commercial varieties of solar refrigerator can create 65-75 BTUs of cooling power after they've absorbed about 100 BTUs worth of heat from the sun. This increased energy efficiency is naturally a cost-effective option.
Comparing Solar Refrigerators and solar freezers, he explained solar freezers in detail. 
WHAT IS A SOLAR FREEZER
Similar to a solar fridge, a solar freezer is a freezer which runs on electrical energy directly from the sun (DC/ direct current), and is typically powered by photovoltaic (solar panels). These products typically operate as a whole at higher temperatures (- 7.6 degrees Fahrenheit/ -22 degrees Celsius.
He noted that solar freezers were one of the earliest types of solar products on the market and have been modified over the years to give customers an array of options to choose from. Now available in the upright/standing position, the product has experienced improved energy use efficiency over the last 15 years. With benefits like improved energy use efficiency, low energy cost, reliance on traditional energy sources, and more, buyers can expect to get the most value for their money.
Buyers interested in choosing between a solar refrigerator vs. a solar freezer would need to consider the application. Most vaccine and medical applications utilize solar freezers instead of solar fridges. Some businesses like farms, ranches and restaurants prefer solar freezers to solar fridges. Solar freezers also tend to be the product of choice for people that go hunting and need to store large amounts of meat.
Outside of the above, most conventional homes and businesses like bars should opt for a solar fridge.
Solar Refrigerator Company carries all solar appliances, including solar fridges and solar freezers. They can be reached via phone at 520-200-7330 or visit their website. The company is headquartered at 1846 East Innovation Park Drive, Oro Valley, AZ 85755, USA.
Media Contact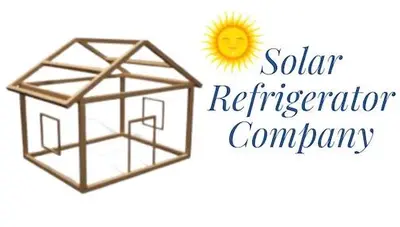 Company Name
Solar Refrigerator Company
Contact Name
Colin Smith
Phone
520-200-7330
Address
1846 East Innovation Park Drive
City
Oro Valley
State
AZ
Postal Code
85755
Country
United States
Website
http://www.solarrefrigerator.com/