Las Vegas, NV: Norse Construction, Southern Nevada's premier remodel specialist, provides a range of services to homeowners. Among their offerings is kitchen remodeling. As a company that recognizes the kitchen's importance as one of the central areas of a home, they are committed to transforming it into a culinary oasis. They achieve this by adding personal touches and infusing a fresh, modern look.
The Las Vegas remodeler, construction company and general contractor installs floors and backsplash that perfectly match the client's lifestyle. Other services include painting, installing new cabinets and timeless countertops, and adding new lighting to create the perfect ambiance.
Norse Construction is also home to a team of skilled professionals specializing in transforming bathrooms. Whether clients desire custom walk-in showers, tubs, curbless showers, new lighting, or upgraded flooring, the company has the expertise to bring these ideas to life. Furthermore, each renovation project is meticulously executed to enhance a bathroom's functionality, beauty, and timelessness.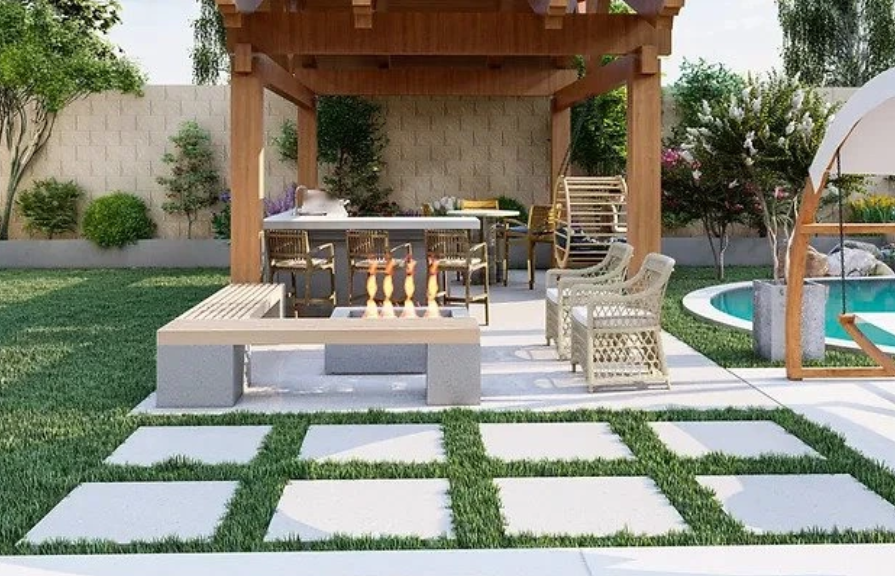 In addition, Norse Construction constructs sensational landscapes. The company has a team of skillful technicians that can build anything, from pavers, rock, concrete, fireplaces, built-in barbecues, and water features. Furthermore, they integrate clients' ideas, utilize top-quality materials, and apply premium finishes to give the house the needed facelift. 
"We did an entire bathroom remodel, and we were extremely pleased with the professional quality, customer service, and overall cost of this project," stated a satisfied client. "They worked hard, were always available, always willing to make adjustments, and they were wonderful to work with. This project exceeded my expectations. I would hire them again in a second!"
In addition to offering exceptional services, Norse Construction is dedicated to ensuring that the transformation process of a client's vision into reality is seamless. The bathroom & kitchen remodeling in Las Vegas Nevada starts with a detailed project analysis aimed at understanding what the client wants to achieve with renovations. In-house designers then guide homeowners through various material choices, finishes, and design options. This meticulous approach guarantees a smooth and informed decision-making process for the clients.
Armed with designs, plans, and a thorough understanding of the client's vision, the team starts the construction work. For efficiency, each project is headed by a  project manager who oversees all aspects of the process, from scheduling to material delivery and coordinating trade professionals.
Property owners are consistently kept well-informed of the progress through regular updates, which encompass photos, reports, and efficient communication channels. After the renovation project is complete, the client and contractor review it by comparing it to the blueprint.
Norse Construction is located at 7469 W Lake Mead Blvd Ste 200, Las Vegas, NV, 89128, US. Homeowners interested in a reliable and experienced team to revamp their home's exterior, kitchen, or bathroom can contact the remodeler at 702-766-9949. Visit the website for more information. 
Media Contact

Company Name
Norse Construction
Contact Name
Office Manager
Phone
702-766-9949
Address
7469 W Lake Mead Blvd Ste 200
City
Las Vegas
State
NV
Postal Code
89128
Country
United States
Website
https://www.norseconstruction.com/