Addison, TX – Maverick Windows is a professional window replacement company that offers quality services. Their window replacements come in two options: energy-efficient and black windows. These options have energy-saving properties that prevent heat loss during colder seasons and heat absorption during warmer seasons. 
Black windows have gained popularity in recent years, offering a modern and sleek look to any home or building. They feature a high-quality black frame that adds a touch of elegance to any architectural design. Black windows also offer a sharp contrast to the traditional white or beige frames, making them stand out and adding a contemporary touch to a property's overall aesthetic. With the company's services, clients can enjoy black window replacement services that are fully customizable to cater to different client needs, including those with pre-installed standard windows or custom designs.
For energy-efficient window replacement Addison, the company utilizes durable vinyl windows with highly efficient energy-saving features. With strong partnerships with Alside, Wincore, and Provia, the company can offer high-quality window replacement services at more affordable prices. Through this network, Addison Window Replacement Company can source customized designs for their clients, making it easier to provide personalized solutions. Additionally, many of the products used by the company come with warranties that protect clients from any damage or loss directly caused by the manufacturer.
Maverick Windows prides itself on its straightforward, hassle-free window replacement installation process requiring no client supervision. From start to finish, the company's in-house production team oversees every client's project, ensuring it meets their specific requirements. Unlike other companies, Maverick Windows does not outsource any of its technicians or project managers. This means clients can enjoy undivided attention, enhancing accountability and promoting a smoother process. Moreover, the company maintains free-flowing communication with each client by assigning them a dedicated project manager who serves as a direct link between them and the team. 
During the replacement process, Maverick Windows utilizes modern equipment and tools to guarantee an efficient installation. They work closely with clients to agree on the most convenient timing, minimizing disruption to their daily routines. With a team of trained and experienced technicians, designers, and project managers, Maverick Windows ensures that each project is delivered with a focus on the client's unique needs.
A quote from the company website stated this about their services,
"There is no fixed price when it comes to window replacements in Addison. At Maverick Windows, we take each project on as an individual and do not apply the same measurements or window options. The price of the windows is calculated based on what we refer to as the united inches of glass for your property, which is the total surface area of the glass of all the windows that need to be replaced. This information is gathered by our foreman at the time when he is measuring your existing windows and provides you with a quote."
For window replacement services, contact the team at 214-302-8541. Visit the company's website for more information on their professional services. Maverick Windows is located at 4552 Beltway Drive, Addison, Texas, 75001, US.
Media Contact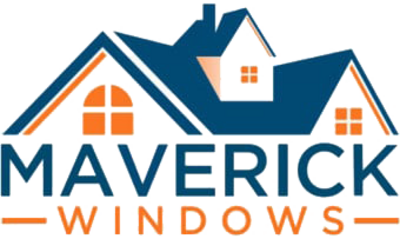 Company Name
Maverick Windows
Contact Name
Joe Tankard
Phone
214-302-8541
Address
4552 Beltway Drive
City
Addison
State
TX
Postal Code
75001
Country
United States
Website
https://maverickwindows.com/window-replacement-addison/