San Antonio, TX – One of the fastest-growing CBD dispensary chains in the country, Mary Jane's CBD Dispensary San Antonio is on a mission to be the most convenient CBD Dispensary Chain in the country. It is constantly expanding its reach to provide safe and easy access to CBD products for all patrons. True to its commitment, this top smoke shop recently opened a new location in San Antonio, TX, on West Marbach Road. The new store is now the 17th location in the country, and patrons in the area can now enjoy the many benefits that CBD has to offer. 
Mary Jane's CBD Dispensary San Antonio offers a wide range of CBD products that are sure to meet the needs of any patron. Some of the most popular items include CBD tinctures, CBD gummies, CBD vape juice, CBD flowers, full spectrum CBD oil, and broad spectrum CBD oil. These products are available in a variety of potencies to ensure that each patron can find the product that best meets their needs. 
In addition to its CBD products, this top smoke shop in San Antonio also offers a variety of Delta 8 products. Delta 8 is a cannabinoid that is similar to THC but does not have the same psychoactive effects. This makes it a popular option for those seeking the potential medical benefits of cannabis without the high. Some of the online Delta 8 products available at Mary Jane's CBD Dispensary San Antonio include Delta 8 gummies, Delta 8 tinctures, Delta 8 vape cartridges, Delta 8 joints, Delta 8 flower, and more.
All products available at Mary Jane's CBD Dispensary are third-party lab tested to ensure their quality and potency. patrons can view the lab reports for all products right on their website. This transparency is important to the team as they are committed to providing their patrons with the highest quality products available.
The new San Antonio location is now open and ready to serve patrons in the area. This expansion is just one of the many ways that Mary Jane's CBD Dispensary is working to provide convenient access to quality CBD products with the best possible experience. The dispensary chain plans to continue expanding its reach in the coming years to ensure that everyone who wants to try CBD has the opportunity to do so. 
Mary Jane's CBD Dispensary is located at 9819 Marbach Rd suite 104, San Antonio, TX, 78245, US. For top-quality products, contact their team at (210) 465-7351. Visit their website today to learn more about all they have to offer, or stop by their new location to check out their products in person.
Media Contact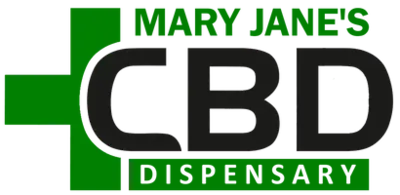 Company Name
Mary Jane's CBD Dispensary
Contact Name
Alex Abdul
Phone
(210) 465-7351
Address
9819 Marbach Rd suite 104
City
San Antonio
State
TX
Postal Code
78245
Country
United States
Website
https://mjcbdd.com/top-tobacco-cbd-vape-shop-mary-janes-cbd-west-marbach