Long Island DUI lawyer Edward Palermo (https://edpalermo.com/) of Edward Palermo Criminal Defense has released an article elucidating New York State DWI laws. This comprehensive article aims to educate individuals on the complexities and consequences of driving while under the influence of alcohol or drugs. As a DUI lawyer with more than 28 years of experience, Palermo has represented over 1000 residents of Long Island and NYC. His article offers insights based on his extensive legal background.
Long Island DUI lawyer Edward Palermo's article extensively covers six offenses codified in New York State for driving while under the influence. This knowledge is paramount for individuals facing DWI charges to understand the gravity of these offenses and the importance of proper legal representation. Palermo's article discusses various offenses, including Driving While Ability Impaired by Alcohol (DWAI), Driving While Intoxicated Per Se (DWI), Aggravated Driving While Intoxicated, and Driving While Impaired by Drugs or Combined Influence of Alcohol and Drugs.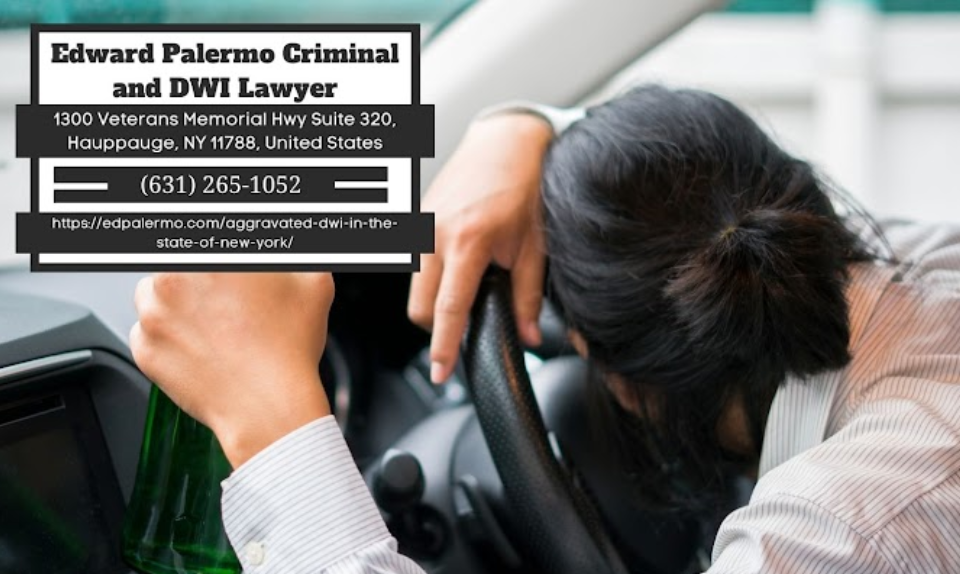 In the article, the Long Island DUI lawyer emphasizes the importance of hiring the right legal representation for a successful outcome. With a career built on a foundation of success and satisfied clients, Palermo understands the emotional toll DWI charges can have on individuals and their families. His article underscores the seriousness of DWI cases and the life-altering consequences one might face, such as prison time, permanent criminal records, and revocation of driving privileges.
"I have forged terrific relationships with the judges and prosecutors," says Edward Palermo. "These relationships are incredibly important. I value them as an asset when representing my clients. There is nothing about your case that can surprise me."
Palermo further stresses that when facing possible incarceration and a permanent criminal record, it is crucial not to compromise on legal representation. His article sheds light on the importance of hiring an attorney with a depth of experience in DWI defense law.
A standout section of the article addresses frequently asked questions by those arrested for criminal or DWI charges. It guides individuals on what to expect, such as the possibility of jail time, probation, and the court process. This section aims to help those charged with DWI to take a more informed approach to their defense.
Additionally, Edward Palermo highlights that his practice revolves around his clients and their ultimate satisfaction. He assures that new clients always feel better after speaking with him, as he provides clarity and a sense of direction.
About Edward Palermo Criminal Defense:
Edward Palermo Criminal Defense is the law practice of Edward Palermo, a Suffolk County DUI lawyer with over 28 years of experience. Concentrating his practice on DWI cases, Palermo has a proven track record of success. He is committed to fighting for his clients' rights and ensuring that they are well-represented throughout the legal process. Through dedication, an unwavering commitment to his clients, and an understanding of the New York legal system, Palermo has built his practice on a foundation of success and client satisfaction.
Media Contact

Company Name
Edward Palermo
Contact Name
Edward Palermo
Phone
(631) 265-1052
Address
1300 Veterans Memorial Hwy Suite 320
City
Hauppauge
State
NY
Postal Code
11788
Country
United States
Website
https://edpalermo.com/