Pensacola, FL – Happy Dog Resort, the leading dog retreat in Pensacola, is thrilled to announce its exceptional services designed to provide dogs with the ultimate playtime, relaxation, and pampering experience. With a focus on fun, safety, and expert care, the facility ensures that dogs have a tail-wagging time, making it a home away from home for furry companions.
Happy Dog Resort offers both half and full-day daycare services, catering to busy dog owners who want their pets to have a dynamic and engaging environment while they are away. During their stay, dogs get the opportunity to make new friends in a safe and supervised setting, promoting socialization and positive behavior. The highly-trained staff at the facility actively encourages interactive play and provides enriching activities to keep dogs stimulated and happy. 
Rain or shine, Happy Dog Resort provides indoor playgrounds where dogs can run, jump, and frolic in a secure and climate-controlled space. The resort's state-of-the-art facilities boast a range of play equipment, keeping dogs entertained throughout their stay. For those days when the weather is perfect, the resort also offers open-air exercise and water play areas, which provide a refreshing and fun way to bask in the Florida sunshine and soak up the fresh air. All activities are closely supervised by trained professionals, ensuring a safe and enjoyable playtime for every guest.
Happy Dog Resort takes boarding to the next level by providing spacious and comfortable rooms for overnight stays. Each boarding pass includes the resort pass, guaranteeing that every guest participates in a variety of stimulating activities and social interactions. At the facility, dogs are treated as valued members of the family, ensuring they are not confined to "doggie jail." The spacious rooms are furnished with cozy beds and toys, providing a homely feel that helps dogs settle in comfortably. Moreover, the team at dog boarding Pensacola is committed to catering to each dog's dietary needs and preferences, ensuring a well-rounded and satisfying experience.
Happy Dog Resort's full-service spa offers an array of grooming services to keep dogs looking and feeling their best. From luxurious baths and grooming to pawdicures, a range of spa treatments is available to suit every dog's needs. Experienced groomers handle every pet with care and precision, ensuring they leave the spa looking and feeling like actual top dogs.
Dog owners seeking the best in canine care, comfort, and recreation need to look no further than Happy Dog Resort. The resort's dedicated team of professionals is wholeheartedly committed to creating a nurturing and enjoyable environment for every furry guest. 
Happy Dog Resort is located at 1401 W Cervantes St, Pensacola, FL, 32501, US. To schedule a consultation, contact their team at 850-304-0042. For more information regarding the services offered, visit their website.
Media Contact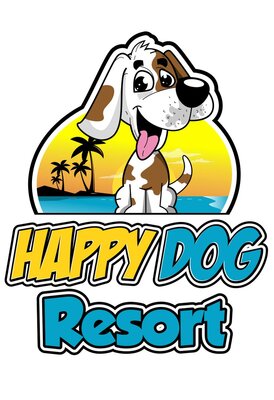 Company Name
Happy Dog Resort
Contact Name
Kimber Dorsey
Phone
850-304-0042
Address
1401 W Cervantes St
City
Pensacola
State
FL
Postal Code
32501
Country
United States
Website
https://imahappydog.com/