Guangzhou – Guangzhou Osano Beauty Equipment Co., Ltd. demonstrated its prowess in the beauty industry with the launch of its latest line of products at COSMOPROF 2023. The beauty company is a leading manufacturer of high-tech beauty and medical devices for body contouring, cellulite treatment, hair removal, fat reduction, facial treatments, and skin tightening.
The company invests heavily in its research and development, production, and sales departments and maintains strict quality control in all its processes to ensure that they produce high-quality equipment. Some of the cutting-edge technology portfolios showcased at COSMOPROF 2023 include 360-degree cryolipolysis, radiofrequency vacuum roller massage, ultrasound, shock wave therapy, liposuction, hifem, microdermabrasion, and IPL hair removal systems.
OSANO is a highly acclaimed brand both domestically and internationally due to the company's commitment to quality, innovation, and customer-centrism. Its advanced technology, superior performance, and keenness to safety have earned it a reputation as a trusted brand in the industry globally. To cement this, the company representative said, "We offer a wide range of products, including beauty equipment, body shaping machines, home beauty devices, facial care machines, and accessories. Our dedicated R&D team, top-notch sales team, experienced staff, and stringent quality control system ensure excellence in our offerings."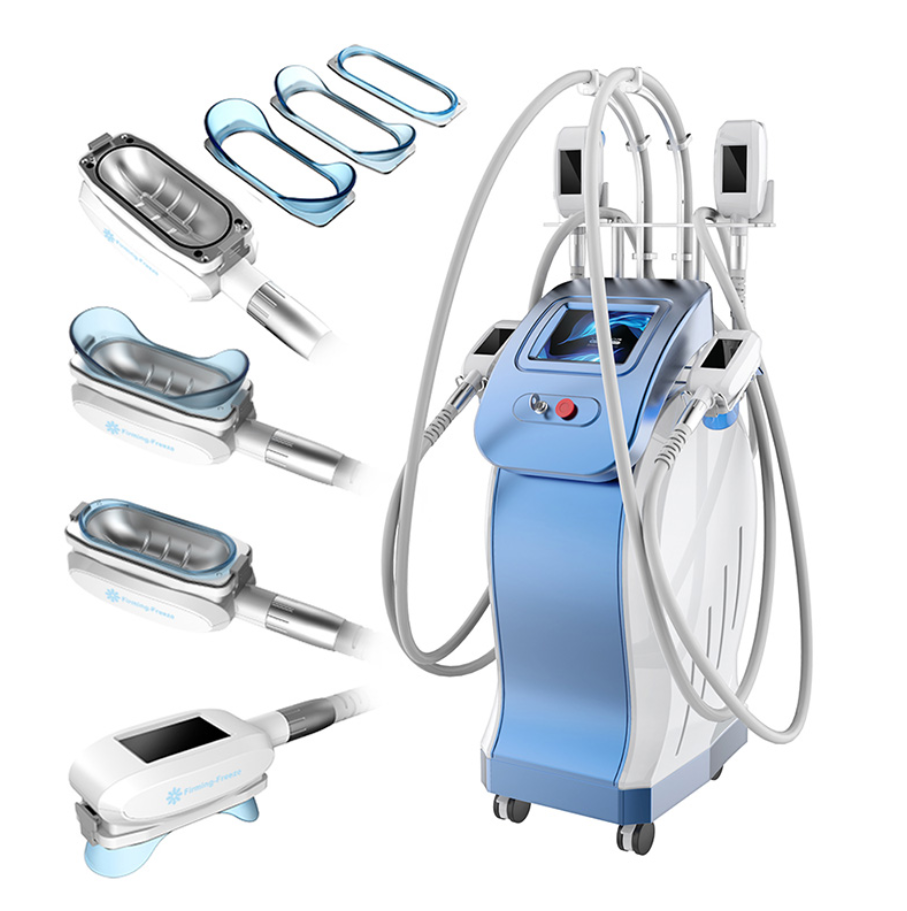 The highly sought-after Cryolipolysis Machine uses advanced cooling technology to freeze and eliminate stubborn fat cells, offering a non-invasive alternative to traditional weight loss methods. Cryolipolysis machine is advantageous because it offers a 4D cooling approach, more tissue gets treated, uses less treatment time, and clients experience fat reduction as the treated fat cells are expelled from the body through natural metabolism after every treatment. This ensures that their clients achieve their body goals faster, experience a better quality of life, increased productivity, and enhanced self-esteem. 
Another great product showcased at COSMOPROF 2023 is the Vacuum Therapy RF Roller System, which tackles fat cellulite reduction, body contouring, and anti-aging. Beauty enthusiasts love the machine because it helps them defy age and keep their skin and bodies supple and youthful. The machine increases collagen production, which is a crucial element in healthy skin, gets rid of sagging skin, and also enhances weight loss, more so when coupled with a healthy diet. Each client is given a personalized treatment plan depending on their goals and the cosmetic surgeon's assessment, and with time, clients notice a clearer skin free from wrinkles, blemishes, and lines.
This company's IPL machines use the latest technology to deliver a safe and effective hair removal treatment without damaging the skin. The machine's unique cooling system reduces discomfort and ensures a pain-free experience. 
To learn more, visit their website or call 86-20-6635 8881 to speak to a customer representative. Guangzhou Osano Beauty Equipment Co., Ltd. is located at Room 902, Minghui Square, No.1, Guinan Street, Guangzhou, 510080, CN.
Media Contact

Company Name
Guangzhou Osano Beauty Equipment Co., Ltd.
Contact Name
Fusong Xu
Phone
86-20-6635 8881
Address
Room 902, Minghui Square, No.1, Guinan Street
City
Guangzhou
Postal Code
510080
Country
China
Website
https://gzosano.com/