Brentwood, TN – Brentwood-based private school Currey Ingram Academy recently announced its 2023 summer camp lineup. The school, open to students from kindergarten through high school with ADHD, executive function disorders, dyslexia, and other learning differences, is planning more than half a dozen interest or need-based summer camps for students of all ages.
Children that attend ADHD boarding schools don't often have many summer camp options. For the 2023 season, however, Currey Ingram Academy has a full selection of summer camps that offer everything from traditional camp activities to reading intervention and workforce readiness.
According to Currey Ingram, camps available for the coming summer include:
Dungeons & Dragons. Dungeons & Dragons has been a popular tabletop role-playing game since the 1980s. These games have recently enjoyed a strong resurgence, and fantasy fans have an opportunity to get together with their dungeon master friends for this adolescent-focused camp.
Summer Math. The summer math program is available to current Currey Ingram students moving into the fifth or sixth grade. The program curriculum will focus on strengthening the foundational math skills needed in middle school and beyond.
Writing Intensive. Written expression is a crucial part of the middle and high school experience. Boarding schools in the south often require uniquely written essays throughout these formative years. The writing intensive program is ideal for children in grades four and eight that need help with everything from sentence structure to keyboard fluency.
Workforce Readiness. Developed alongside experts at the Frist Center for Autism and Innovation, students on the autism spectrum work together to learn and refine workplace readiness skills.
Reading Intensive. ADHD boarding schools, such as Currey Ingram, understand that the focus it takes to master reading does not come naturally to everyone. The reading intensive summer program is for rising elementary school students in grades one through five. This four-week program introduces and strengthens reading concepts.
Camp Beech Creek. A fun and explorative day camp, K-6 campers are rewarded with an afternoon of activities after participating in morning elective studies.
ASD Summer Treatment. A two-week program designed exclusively for children diagnosed with ASD. During this program, Nerodiverse students have an opportunity to showcase their strengths and personalities and focus on individualized intervention tactics.
ADHD Summer Treatment Program. The summer base treatment program for students with ADHD lasts six weeks and focuses on self-regulation, social skills, and more. Program leaders incorporate age-appropriate activities to help students learn how to manage their ADHD symptoms. This camp is one of just 15 similar programs in the country.
The summer camp at Currey Ingram Academy features a curriculum and activities in education and childhood development. Camp attendees can learn and interact in a safe, secure environment that fosters community closeness and social bonding. These programs help strengthen what they learn in the classroom during the school year.
Those wishing to participate can reach out to Currey Ingram directly at Camps@CurreyIngram.Org.
Currey Ingram Academy is one of the premier boarding schools in the south. It offers a variety of day and boarding school options throughout the calendar year for students with learning differences that need an individualized approach to education.
Media Contact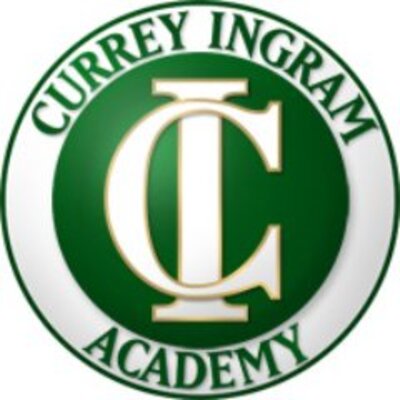 Company Name
Currey Ingram Academy
Contact Name
Robynn Butler
Address
6544 Murray Lane
City
Brentwood
State
TN
Postal Code
37027
Country
United States
Website
https://www.curreyingram.org/