PHOENIX, AZ – Mental health struggles are a serious problem throughout the United States. According to Complete Ketamine Solutions, a ketamine clinic opening in Phoenix in 2022, not everyone responds to traditional therapy. Ketamine treatment is a relatively new use for an already known drug, and it offers hope to people suffering from PTSD, anxiety, chronic pain and depression. It is safe, effective, and non-addictive when administered in a controlled environment.
While ketamine is mostly known as an anesthetic, new evidence suggests that this NMDA antagonist can have an extremely positive and long-term effect on both chronic pain mental health when administered in the right doses by a licensed clinician.
Complete Ketamine Solutions explains that ketamine infusion therapy offers many benefits. People visiting the ketamine clinic report mental stability, even when faced with triggering memories. Phoenix residents now have access to ketamine therapy, which may also improve memory and, importantly, help reduce levels of systemic inflammation.
Complete Ketamine Solutions stands by these statistics:
Ketamine infusions offer over 80% efficacy rate.
Normal antidepressants offer a 45% efficacy rate and lots of side effects, making Ketamine a better option.
Complete Ketamine Solutions has performed over 6,000 Ketamine infusions.
Complete Ketamine Solutions averages more than 200 infusions at each location every week.
According to providers at the ketamine infusion center, ketamine treatments are highly effective and have few side effects. People may experience a temporary disassociation during infusions. Some report feeling as though they've stepped away from their body and that reality seems foreign. These sensations subside immediately after the  treatment ends, but the benefits typically seen after the completion of (6) treatments can last for months. Patients report a 60% or more reduction in pain and a 50% reduction in anxiety, depression, and PTSD. Many see results after the first infusion.
Those seeking ketamine for depression can expect to receive ketamine therapy over the course of two weeks. This includes six infusions, which are administered by licensed healthcare professionals in a comfortable, safe and welcoming environment. To ease patients' nerves, Complete Ketamine Solutions dims the lights, provides weighted blankets, and lets each patient customize their experience with their own personal playlist. It's recommended that those visiting the Phoenix facility bring a friend or family member along to drive them home after the treatment is over. The ketamine clinic offers convenient infusion hours, and clients have access to their provider 24/7. Just as importantly, clients can expect convenient office hours as late as 7 PM with Saturday appointments available, meaning treatment is available without the hassle of taking off work.
Those worried about cost should know that Complete Ketamine Solutions has made ketamine treatment affordable. With rates approximately 30% less expensive than other similar providers, Complete Ketamine Solutions eases the financial burden for people experiencing depression, chronic pain, anxiety, and other mental health concerns. Further, Complete Ketamine Solutions offers two easy financing options and takes cash, checks, and credit and debit cards. 
A member of the American Society of Ketamine Providers, each healthcare professional at the company's clinics is fully versed in the latest science, benefits, and challenges of using ketamine for depression. For those concerned about safety, Complete Ketamine Solutions reports zero significant events after more than 6000 ketamine infusions. Safety is always a priority, and the staff is skilled at nurturing new patients through that first life-changing experience.
Complete Ketamine Solutions is excited to open a new facility in Phoenix. The company currently has offices in Atlanta, Detroit, Nashville, Stamford CT, Tampa, and South Florida. To celebrate the grand opening, Complete Ketamine Solutions is giving three lucky Phoenix residents a free ketamine series. Online entries will be taken and names drawn on September 15.
Complete Ketamine Solutions of Phoenix is conveniently located on E. Thomas Rd. right next door to the Embassy Suites by Hilton Phoenix Airport. Complete Ketamine Solutions promises to provide relief as an affordable Ketamine Infusion option. A very small portion (less than 1%) of their patients may find their first experience with ketamine to be overly challenging. But after 6,000 successful infusions, they have a proven process to nurture patients through first experiences and are always happy to provide a refund if a patient finds their ketamine experience doesn't meet expectations. For questions, more information, or to book a free consultation, visit the website.
Media Contact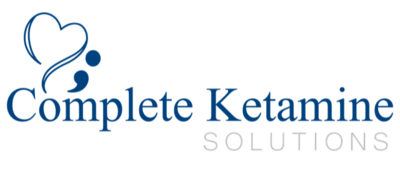 Company Name
Complete Ketamine Solutions of Phoenix
Contact Name
Clint Fletcher
Phone
(615) 300-3096
Address
2345 E Thomas Rd #385
City
Phoenix
State
AZ
Postal Code
85016
Country
United States
Website
https://www.completeketaminesolutions.com/phoenix-arizona-ketamine-infusion-therapy/