Harahan, Louisiana – Many questions pop up when contemplating enlisting the services of a private investigator. With Catalyst Private Investigations LLC's team of highly qualified investigators, they understand the intricacies of investigations and know and understand the voiced and unspoken questions.  The company has earned the trust of its clients for getting the job done on schedule and effectively, with fair costs.
The company is renowned for its stellar services on background checks, subpoena services, locates, infidelity cases, research, forensics, child abuse investigations, and reconstruction. Clients find their expertise and empathy calming.
A client said, "These guys handled my case in Metairie, Louisiana and kept me updated through the process while I was out of town on a business trip. Catalyst Private Investigations LLC really came through for me." 
Finding the right investigator to perform background checks for family or business needs is difficult. Businesses and families are expected to apply due diligence when engaging new employees in their organizations or the family. Catalyst Private Investigations LLC helps to unearth if a potential employee has served time in jail and for what offenses, unearth misrepresentation of work and education experiences, an individual's credit history, and other misdemeanors that may hinder proper execution of the work an employee is being hired for. This helps employers to avoid legal hurdles in the future and preserve the company's reputation. 
Catalyst Private Investigations LLC's services also include insurance fraud investigations. The investigators are available 24/7 to unravel any mysterious and hideous insurance claims. Common insurance fraud incidents include planned accidents and other deceitful and misleading claims. To investigate insurance fraud effectively, the team employs tenacity, patience, broad thinking, perseverance, and diligence. The private investigators at Catalyst Private Investigations LLC embody these unique qualities that enable them to deliver excellent results to their clients.
Louisiana is teeming with over 600 private investigation companies, which throws people off when trying to narrow down to one, especially on issues as delicate as infidelity or child abuse allegations. The personnel from the company are involved in assessing the safety and risks of the children suspected to be in abusive environments. They're equipped with skills to deftly interview children, guardians and anyone else who might be privy to information that could help.
Private investigators from Catalyst Private Investigations LLC are also contracted to conduct surveillance on suspected cheating partners. The personnel handle these cases confidentially, and due to their years of experience, they can easily spot and identify the tell-tale signs of a philandering partner. 
Though it's heartbreaking to have a private investigator confirm the suspicions, they help their clients process the questions that follow, such as whether to end things with the straying partner or try to understand why the cheating happened in the first place.
To hire a private investigator metairie la visit their website or call (504) 458-8609 to speak to a customer representative. The company is located at 5860 CITRUS BLVD SUITE D, #163, Harahan, Louisiana, 70123, USA.
Media Contact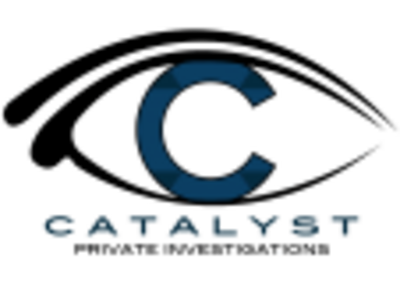 Company Name
Catalyst Private Investigations LLC
Contact Name
Clayton
Phone
(504) 458-8609
Address
5860 CITRUS BLVD SUITE D, #163
City
Harahan
State
Louisiana
Postal Code
70123
Country
United States
Website
https://catalystpi.com/