Cannabis Directory Australia has a vibrant online website with a comprehensive list of cannabis businesses in Australia. The company has different lists for cannabis cultivators, manufacturers, wholesalers, and dispensaries. Users can access the earnest cannabis store through a quick search on the website. The company does not charge users for the information and highlights a variety of vendors who offer diverse products, including topical creams, sprays, infused edibles, and more. 
The website has a streamlined process for cannabis business owners who wish to list their ventures on the company website. The process begins with filling out a form containing all relevant information that can help users who view their profile to find them easily. The company assesses all submissions manually and responds in about 48 hours through email. They check for authenticity and the quality of information. Businesses that pass the criteria are emailed and have their listings approved. Businesses can make changes to their profile whenever necessary by contacting the company staff. 
Cannabis Directory Australia has a team of trained and experienced professionals who assist with the verification of cannabis businesses that submit their business listings to the website. The website uses advanced software that can accommodate multiple users at a time with no interruptions and glitches. They have organised their website into simple categories that allow clients to easily navigate to find the type of business they are interested in. 
The company representative had this to say about their services, 
"There are so many cannabis businesses in Australia, and many are hard to find without a bit of help. That's where Cannabis Directory Australia comes in. We can help you find any cannabis business of any variety that is near you. Think of us as a marijuana industry database that can help you find the right cannabis company or service for your exact needs. If you are one of the many cannabis companies in Australia, why not enter your business into our marijuana directory? Let people discover your company and your products."
The information on the website not only links clients with vendors near them but can also help vendors identify wholesalers that can supply their businesses. The listings are a great resource for businesses to network and identify other players in the supply chain. The company also protects clients from legal violations by providing links to local vendors who adhere to state laws. Clients can also skip the shipping costs associated with ordering products from national businesses by identifying state vendors who are close to them. 
The company has vendors in different state counties, including Victoria, New South Wales, Queensland, South and West Australia, and Tasmania, among others. Visit the company website to follow Cannabis Directory Australia and for more information on joining their directory or finding cannabis vendors in Australia. 
Media Contact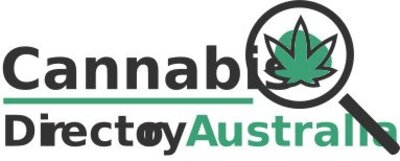 Company Name
Cannabis Directory Australia
Contact Name
Elliot Cook
Country
Australia
Website
https://www.cannabisdirectoryaustralia.com.au/