Kahului, HI – BEXT – Premium Jeep Rental is the leading provider of Jeep rental services in Maui and the surrounding areas. They have been in business for years, providing customers with excellent quality experiences, great prices, and superb support expected of a big box car rental company.
BEXT – Premium Jeep Rental's service is hailed as the best in the area, and this is evident in the company's reviews – having garnered over 300 5-star reviews on Google from customers. They continue to fine-tune their services, putting customers first and ensuring they enjoy the absolute best car rental experience.
As part of its forward-thinking Maui Jeep rentals services, the company offers delivery and pickup services anywhere in Maui and the surrounding areas. Its spokesperson, describing their commitment to customer satisfaction, added: "We provide you with everything you need to become the master of your own travel. You make all your decisions about where to go on Maui while feeling free and cared for the entire time. Our Jeeps Wrangler rentals are top-of-the-line 4X4 vehicles ready to take you wherever you want to go on Maui, with Premium equipment that only BEXT can provide, making your trip to Hawaii a once-in-a-lifetime experience."

Customers interested in exploring Maui to the fullest can choose from the various amazing services offered by BEXT – Premium Jeep Rental. As the best Jeep rental in Maui company, they live up to expectations by offering daily Maui Jeep rental services, allowing customers to rent the most VIP Jeep Wrangler 4×4 for their exploratory needs. They also offer additional services, including GoPro rental, allowing customers to capture, create, share, and document their experience while touring Maui and its welcoming landscape.
Renters can be confident that BEXT – Premium Jeep Rental prioritizes their experience and continually strives to enhance it. This commitment is evident through the inclusion of WiFi services on board their 4×4 Jeep Wrangler rentals. With this convenient feature, renters can feel secure and stay connected all the time while on the Island.
Furthermore, customers can enhance their Maui touring experience with the iTour App, which adds an element of fun and excitement. This app allows tourists to explore the region like locals, immersing themselves in the sights, sounds, local cuisine, drinks, and more.
For those planning a camping adventure, BEXT – Premium Jeep Rental offers a comprehensive range of accessories available for rent. From 12V refrigerators to beach chairs and towels, all necessary items are conveniently included in the rental package.
Explore Maui in style with BEXT – Premium Jeep Rental. Contact them for 100% hassle-free 4×4 Jeep Wrangler booking via their website, or visit the office at 106 Kane St Unit #105, Kahului, Hawaii, 96732, US.
Media Contact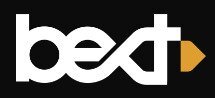 Company Name
BEXT – Premium Jeep Rental
Contact Name
Gaston Martin
Phone
808-205-6216
Address
106 Kane St Unit #105
City
Kahului
State
Hawaii
Postal Code
96732
Country
United States
Website
https://bextmaui.com/