Dubai – 26th June 2023.
Everybody relies on photos and screenshots as a journal of ideas, capturing what's exciting and inspirational on a daily basis. However, in the sea of images stored on smartphones, our images and our ideas get lost. Applicate is the new app available on iOS to tackle the problems of organizing, categorizing, finding, and sharing such valuable material. It's the ultimate digital product for those who need to curate and organize their inspiration.
Designed especially for creatives in any industry in which graphic material is essential, from professionals in fashion, interior design, to wedding planning. Applicate allows users to easily manage their photos and screenshots, based not just on algorithms, but personal labels, through smart categorization, image editing, and the ability to share ideas with collaborators, privately, in a collaboration space.
Pictures and screenshots at your fingertips
People are saving, collecting, editing, and sharing more than ever in the digital world. Applicate lets everyone put all their visual treasures in order, leading to seamless communication and a more productive workflow among colleagues.
The app's features enable users to:
Label, save, and find content efficiently and purposefully, thanks to machine learning and smart tags.
Auto save your screenshots using the website's URL. An entirely new way of saving and finding your screenshots. Using machine learning Applicate automatically finds the URL and turns it into a searchable smart folder.
Locate and retrieve images instantly based on any of the labels and smart collections.
Create smart folders to group images in a dynamic way. These folders can be shared with various levels of collaboration between individuals and groups.
Treat the image with different filters
Creating the app
With extensive experience in the world of fashion, interior design, and buying, Italian-born and Dubai based, Chiara Pastorelli is the founder of Applicate. Before her latest entrepreneurial venture, she had a successful buying career specialising in Women's Fashion, which took her around the globe, everywhere from Los Angeles, Paris, Milan, to Tokyo.
It was precisely these years that strengthened her desire for a digital product that, using artificial intelligence, would allow users to organize everything they loved in seconds with a simple swipe. "What moves me in life, in addition to constant learning, is finding beauty in everyday life. If things around me aren't organised, I can't focus" she explains. Chiara turned to the international digital studio Z1 to build her idea from the ground up. They worked together to shape, design and build her vision, into a handy tool to boost creativity and productivity.
"The photographs and screen-shots people take everyday are moments, memories, inspiration, and must-not-forget information. All of which are so easily lost and misplaced in the thousands of other photos and screen-shots. Everyone should be able to organize these images by what those images mean to them. Not algorithmically, but personally. They should be able to organize those images, and then share them in a private and personalized way," dds the entrepreneur.
Applicate, available for download on the Apple Store, is launching tomorrow on Product Hunt.
About the founder
Chiara Pastorelli is the founder and CEO of Applicate. Italian-born, she grew up in Bahrain before moving to the UK to study textile engineering and design. After over a decade at the sharp-end of the fashion and interior design industries, she knows first-hand how difficult it is to organise your saved images, find them, reference them, and use them. Tired of not being able to find that crucial image she was inspired to create Applicate.
About Z1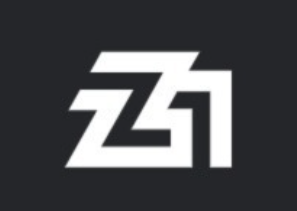 Z1 is an international digital studio based in Seville (Spain), helping founders and startups create and launch innovative products to the market. Since 2015, Z1 has worked hand in hand with more than 50 entrepreneurs, conceptualizing, designing, and developing their ideas. Z1 is part of Tiny, the Canadian investment fund behind industry giants such as Dribbble and Metalab, as well as a Webtlow enterprise partner.
Graphic material
Shots, logos, founder's picture.
Media Contact
Company Name
Applicate
Contact Name
Clarisa Guerra
Phone
0034 606 978 506
Address
Dubai Silicon Oasis
City
Dubai
Country
United Arab Emirates
Website
https://bit.ly/ApplicateInspo