San Francisco, CA: Alpha Plumbing & Rooter Service offers a wide range of plumbing services, one of which is water heater repair. Whether the water heater has sediment build-up on the bottom or leaks, the plumber repairs it in record time. The team also offers regular maintenance services, assisting the homeowner in catching issues early. If the water heater has seen better days, the plumber helps them replace it with a new unit based on their needs.  
The San Francisco plumber also offers hot water leak (under the slab) repairs, assisting the client in avoiding mold, poor water pressure, termite infestation, and high water bills. Before repairs and coming up with possible solutions, the team inspects the slab leak to find the cause. Whether the issue is improperly installed copper pipes, corrosion, or seismic activity, the company provides repairs that stand the test of time. 
The plumbing company also offers drain cleaning to residential clients with clogged shower drains and sinks. Whether they are experiencing a mess or bad odors, the team uses environmentally friendly products to handle the issue. In addition, the company offers repair services to those with flawed fixtures and showerheads.
The team also offers garbage disposal repair to clients experiencing abnormal noises from their unit, frequent resets, inexplicable clogs, persistent odors, and water leaks. Regardless of the issue, the team, which has A+ Rating at the BBB, first evaluates the unit before repairing it. They also advise the client on some of the latest garbage disposal systems if repairing the existing one is expensive.
The plumber also offers water filtration installation, assisting clients in extending the life of their home appliances and minimizing health problems synonymous with hard water. The team ensures the new filtration system matches the client's water needs.
San Francisco clients with toilet problems such as a broken flushing mechanism or a clogged drain can also get repair service from the company's experienced team. To solve the issue faster and avoid more frustrations, the trained plumber evaluates the issue first before repairing the toilet. The company also offers professional installation services if the toilet needs new parts, especially if the flushing mechanism is beyond repair.
In addition, Alpha Plumbing & Rooter Service offers repair services to clients with broken sewer lines. They have invested in advanced technology and tools to repair the damaged pipes without digging. For homeowners with lines damaged beyond repair, the plumbers advise them on the best remedies, such as considering replacements.
Clients interested in water heater services, sewer line repair, toilet repair and installation, gas line repair, or a general plumbing service can contact the company at (510) 795-6699. Visit the plumber's website for more information. 
Media Contact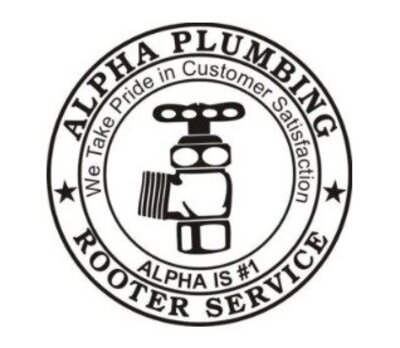 Company Name
Alpha Plumbing & Rooter Service
Contact Name
Lonzo Caves
Phone
(510) 795-6699
City
San Francisco
State
CA
Postal Code
94016
Country
United States
Website
https://alphaplumbingcorp.com/