Norman, OK – Being overweight increases the risk of heart disease, diabetes, depression, cancer, and other lifestyle conditions. Understanding how to lose weight or adopt healthy choices is challenging, especially when an individual has stubborn fat. Collaborating with a wellness center such as 405 Body Contouring and Weight Loss helps people lose weight and discover personalized health strategies that work well for their bodies. The weight loss clinic Norman OK comprises a team of professionals who use doctor-developed and supervised programs to help their clients burn fat. 
The clinic uses Contour Light, a LED system that delivers red and infrared light. The system has large, flexible, and soft pads similar to a heating pad that is placed beneath or on top of the patient. With 880nm plus 635nm pads, patients can lose up to 2inches in 25minutes without pain, discomfort, surgery, bruising, or downtime. While the system uses light, it doesn't generate excessive heat to cause burns. The results vary from patient to patient due to lifestyle choices, dietary changes, weight control, and exercise regimes. 
Contour Light treats hips, thighs, waist, arms, neck, and back without causing an elevation of cholesterol or triglyceride levels. 405 Body Contouring and Weight Loss uses Contour Light on all types of patients except those with severe mental disorders, HIV/AIDS, pacemakers, fatty liver disease, active cancer, Hepatitis C/D, and pregnant/breastfeeding women. Before treatment, patients need to eat/drink lightly, avoid alcohol, decrease caffeine, and wear undergarments. After the treatment, patients must do cardio, follow a low-carb/low-fat diet, and keep regular appointments.  
Besides Contour Light, 405 Body Contouring and Weight Loss has a 30-day weight loss program that can be personalized to a patient's needs. The program uses natural supplements to cleanse the body of impurities from the fat cells. By releasing 79different toxins, the body can start preparing itself for weight loss. Once the body detoxes, the team customizes a plan to support a client's metabolism. With the plan, the body learns to burn fat instead of sugar, quickening weight loss. When a patient hits their goal weight, the weight loss doctor Norman OK teaches them healthy approaches to prolong the results and remain lean.
Since its establishment in 2019, the clinic has used advanced technology and modern techniques for fat loss. Their new updated technology allows the team to treat chronic pain with lights two times stronger than ever before. For skin tightening services, the staff uses a face mask that increases collagen and elastin production, resulting in youthful-looking skin on the face. 
"I want to provide the tools for my community to thrive. I want my community to be healthier, happier, and live a life they love." – Crystal Wines, Owner/Health Coach.
To lose 2inches of fat on the first visit, call (405) 857-9005 to schedule an appointment or visit their website. 405 Body Contouring and Weight Loss is located at 1370 N Interstate Dr Ste 152, Norman, OK, 73072, US.
Media Contact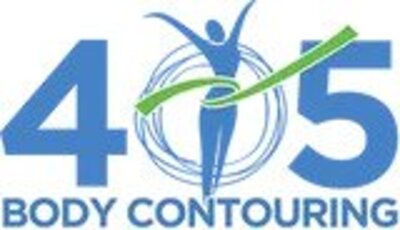 Company Name
405 Body Contouring and Weight Loss
Contact Name
Crystal Wines
Phone
(405) 857-9005
Address
1370 N Interstate Dr Ste 152
City
Norman
State
OK
Postal Code
73072
Country
United States
Website
https://www.405bodycontouring.com/